Help Centre - Frequently Asked Questions
What are the Electoral Roll records?
Our Electoral Roll records cover 2002 to 2013. They can provide useful information including:
Name
Approximate age
Address
Other occupants in the household
5 easy steps to use these records:
Enter first and last name
Use the 'give or take' box if you are unsure of the year of birth
Too many results? Add a place of birth or recent residence to 'Optional keywords'
Not enough results? Tick the 'name variants' box in case the name has been recorded under a different spelling
View your search results for free
Click here to start searching the Electoral Roll Records.
New Scottish Records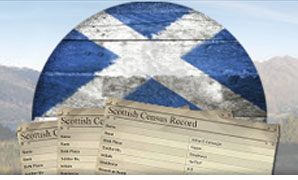 Do you have Scottish ancestors?
Perhaps you do and you just didn't know! Search our brand new Scottish census records today and discover if you have Scottish roots.