Help Centre - Frequently Asked Questions
Can I print out items from my Keepsafe?
Yes, you can. Someone might have shared a photo with you of a relative that you'd like to share with your family. When you view the item in your Keepsafe you'll see the option to print it right at the bottom of the image.
New Scottish Records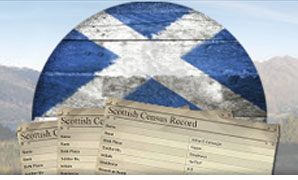 Do you have Scottish ancestors?
Perhaps you do and you just didn't know! Search our brand new Scottish census records today and discover if you have Scottish roots.