Help Centre - Frequently Asked Questions
Why are the offers only available to UK members?
At the moment the partners we are working with are UK-based. And where you are buying a discounted product, these partners will only ship to the UK at the moment. We are sorry about this but we are looking at ways to reward our overseas members too.
New Scottish Records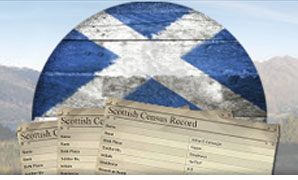 Do you have Scottish ancestors?
Perhaps you do and you just didn't know! Search our brand new Scottish census records today and discover if you have Scottish roots.