Help Centre - Frequently Asked Questions
Searching for living relatives
If you are searching for living relatives you could use our Search Trees area of the site to see if anyone else has added the name(s) to their tree. You can then send them a message to share information. You can also post a message on our Message Boards asking for help. The Find living relatives message board is a good place to start. There is some useful information at the top of this board explaining exactly how it works. Please bear in mind that the details you add to your post will be found in internet search engine results. Please do not post telephone numbers or addresses on our website.
We have put together a useful guide to searching for living relatives which can be found here.
Gift subscriptions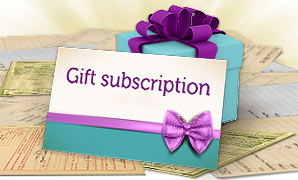 Do you know someone interested in discovering their family history?
You can now buy a gift subscription to Genes Reunited so they can research their family tree.