Help Centre - Frequently Asked Questions
I need an instant password reminder/ I can't login
If you still have the same email address that you registered with but can't remember your password, you can visit the password reset page. On this page you can request a password reset link which will be instantly sent to you by email.
Please click on the link in the email and you will be directed to a page where you will be able to reset your login details..
If you still can't sign in, please send your name, year and place of birth and the email address you registered with to our Customer Support team who will be happy to help you.
Gift subscriptions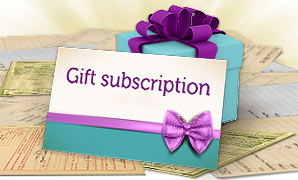 Do you know someone interested in discovering their family history?
You can now buy a gift subscription to Genes Reunited so they can research their family tree.