Hobbies and Crafts
Welcome to the Genes Reunited community boards!
The Genes Reunited community is made up of millions of people with similar interests. Discover your family history and make life long friends along the way.
You will find a close knit but welcoming group of keen genealogists all prepared to offer advice and help to new members.
And it's not all serious business. The boards are often a place to relax and be entertained by all kinds of subjects.
The Genes community will go out of their way to help you, so don't be shy about asking for help.
Quick Search
Single word search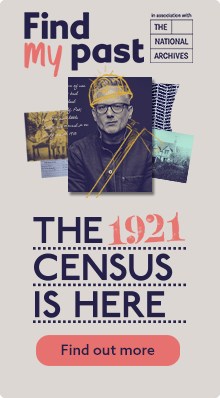 Icons
New posts
No new posts
Thread closed
Stickied, new posts
Stickied, no new posts
Greaders review Feb/March 15 books
Profile
Posted by
Options
Post Date

AnninGlos
Report
30 Mar 2015 17:30

Please review the following

The Pattern of Shadows - Judith Barrow

And then either of these
The Marriage Certificate by Stephen Molyneux
The Things we cherish by Pam Jenoff

And any others on the list that you have read.

Put up a couple of days early so don't panic

Researching:
Photo Helebore 2021 Researching Somerset, Dorset, Hampshire, Derbyshire, Staffs, Devon, Glamorganshire. Ingram, Masters, Tamblyn, Knight, Warner, Bate, Allen, Riggs, Dominey, Duffin

AnninGlos
Report
30 Mar 2015 17:30

Review The Marriage Certificate by Stephen Molyneux.

Well, he certainly knows his genealogy. An entertaining book that I would think would appeal more to those of us who understood what he was talking about than to those who have no knowledge of genealogy. It was well thought out, and good to have brought in the Heir Hunters as well
I had a suspicion that there would be something like the twist at the end as well. That was quite a clever piece of writing, although I sort of wish it had been brought in a bit before the end and developed more.
I found the part devoted to the Boer War interesting as my Grandfather fought in that and I didn't know much about it.
I did find myself speed reading at one point because I thought he'd dragged it out a bit, but the characters were quite well written. I started off feeling sorry for Rosetta but eventually felt she was a bit of a selfish madam who probably should never have had children.
Yes, quite a good read, not a really great book but it passed a few hours pleasantly enough.


Researching:
Photo Helebore 2021 Researching Somerset, Dorset, Hampshire, Derbyshire, Staffs, Devon, Glamorganshire. Ingram, Masters, Tamblyn, Knight, Warner, Bate, Allen, Riggs, Dominey, Duffin

AnninGlos
Report
30 Mar 2015 17:32

the Things We Cherished by Pam Jenoff.
I have never read any books by this author before but i found this one in a charity shop and thought it looked interesting.
The story starts in 2009. Charlotte, defence lawyer for a young man who she feels should not be facing a murder charge. Blaming it on the fact that when placed on a mentoring programme for a previous misdemeanour it was not long enough and the youths had too much time free in which to get bored and get into trouble. Charlotte is distracted from Marquan's case by her ex lover, Brian, turning up and asking her to help with a very different case, an alleged Nazi war criminal.
1903 Bavaria, Johan, farmer and maker of clocks and his wife Rebecca, who dies losing her baby when Johan was out selling a clock he'd made to help them get a passage to America. The clock was bought by a Jew with the name Rosenberg.
1922 Sol Rosenberg still a traditional Jew and his brother Jake who is not. Jake gives away some information to his girlfriend and his boss is murdered. He thinks he is responsible.
Back to 2009 and Charlotte and Brian's brother Jack are in Poland looking for information to help defend Roger Dykemans accused of causing his brother Han's death by giving him away to the Gestapo. Hans was helping Jews escape from the Nazis.
I like the way the story is followed through the years, how even in 1903 Jewish people were not safe. It could be disjointed doing it this way but it is smoothly done and seems to work. And thus we learn of an affair, betrayal. The whole story appears to be about conflict. Nazis with Jewish people, brother with brother, conflicts of love etc. It is not a particularly relaxing book to read. But it does show how Poland suffered so much deprivation in the war with stringent rationing and people struggling to find food.
I also liked the story around the clock and how it was pivotal to the main story.
But I didn't like the ending. I felt it could have ended differently not with a death but with a finding out.
All in all though an excellent book, really enjoyed it.


Researching:
Photo Helebore 2021 Researching Somerset, Dorset, Hampshire, Derbyshire, Staffs, Devon, Glamorganshire. Ingram, Masters, Tamblyn, Knight, Warner, Bate, Allen, Riggs, Dominey, Duffin

AnninGlos
Report
30 Mar 2015 17:33

Pattern of Shadows by Judith Barrow

A good read and a well written book. Slightly different to many war stories in that it concentrates on German prisoners of war in England, and their treatment in hospital. And the imprisonment of conscientious objectors and their treatment in prison.
It is, I suppose mainly a love story with a difference, forbidden and dangerous. It is easy to imagine how easily these liaisons could be formed in the dreary, days of war when the men were all away, leaving young girls without boyfriends and looking for love.
I felt it was slow to start with and was not too impressed, but as I got into the story and started to 'know' the characters, I did enjoy it.


Researching:
Photo Helebore 2021 Researching Somerset, Dorset, Hampshire, Derbyshire, Staffs, Devon, Glamorganshire. Ingram, Masters, Tamblyn, Knight, Warner, Bate, Allen, Riggs, Dominey, Duffin

AnninGlos
Report
30 Mar 2015 17:34

review Mariana by Susanna Kearsley

I loved this book. Julia lives in present time, she buys a house in a Wiltshire village that she saw first as a child. The house is near the manor house. Marianna lived in the 17th century. Julia has flash backs to when she was Mariana.
Susanna Kearsley is an excellent writer. Her characters are believable and her history well researched.
This is essentially a romance with a difference, and a bit of a twist. It wasn't chosen to read but I read it as it was one of my choices.
Will certainly look out for more by SK.


Researching:
Photo Helebore 2021 Researching Somerset, Dorset, Hampshire, Derbyshire, Staffs, Devon, Glamorganshire. Ingram, Masters, Tamblyn, Knight, Warner, Bate, Allen, Riggs, Dominey, Duffin

Persephone
Report
1 Apr 2015 21:18

The Marriage Certificate by Stepheny Molyneux

I knew I should have typed this up as soon as I finished it so can't remember all the character's names. However, we are on the trail of this family as per the Marriage Certificate discovered by Peter Sefton. We can probably all relate to how we have problems with the handwriting of our ancestors or those that filled in the forms can lead to errors. The whole point seemed to be as per the review on the back of the book that he had to beat the heir hunters. I would have liked to see the reaction from the heir hunters, and just how far did they get and very nearly telling the wrong people that they were the inheritors.
Plus there was Rosetta (Rose) who had no maternal instincts, and we know she placed the business card of the wealthy American couterier and he and his wife and travel companions met their death in the derailment of the train. Who was the person that died, and was identified as Rose, it is no wonder we come up with brick walls in our delving if errors like this are made. Surely there would have been a record and tally of passengers with the railroad company. The end page tells us that Rose did not marry and in fact did take over the clothing business and was very successful at it. She wanted a career and not a marriage. How easy it would be in those days to change one's name from Ince to Vincetti.. people immigrating were changing their names all the time upon arrival in the free land of the United States.
I did enjoy the book, a lot of books go backwards and forwards like this one so am well used to that and it was easy to follow and one wanted to plough through it and hope it would work out how one wanted it to. The aim was achieved but with a few loose ends.


Researching:
The latest tree member our Grandson, Stellan born 09/12/14

Persephone
Report
1 Apr 2015 21:20

I read my two suggestions because as I had said I will review at least one of the Greaders and carry on McDuff with my own catch up reading which is proving to be a mammoth task.

Letters to my Daughter's Killer by Cath Staincliffe

This story takes you from the time Ruth Sutton takes a phone call. Her daughter has been brutally murdered, she goes through the grief with her son-in-law and unbeknown to either of them at the start the granddaughter had seen the murder take place. There were lies (of course) told, there were suspicions and there was the upsets of the parents of the person who committed the crime and could not/would not believe that it was a member of their family that had done it. Ruth has to handle the shock, the anger and the heartbreak of all this and then she has to go through the harrowing trial because like Broadchurch the suspect pleaded not guilty. It is a great page turner and the author is spot on with people's actions and reactions. Thoroughly enjoyable?.. well no because it is so believable, understandable yes, thorough .. I thought so. Excellent read.

I also read the Trouble with Keeping Mum by Rosie Wallace

I read her first book about a village and it was both funny, but realistic and this one is along a similar vein. The author is factual she does not leave any loose ends and you are not left wondering what is going on. There are no frills, no romantic music playing in the back ground, it is all basic stuff, credible and interesting. I will watch out for her next one, she does not churn them out, so will probably be a while before that happens.


Researching:
The latest tree member our Grandson, Stellan born 09/12/14

Mersey
Report
2 Apr 2015 21:05

The Marriage Certificate - Stephen Molyneaux

I do not have the best understanding of Geneology but this book made me want to learn even if it is something small about looking into the facts and investigating.....

Question after question was asked as about the story of Peter finding the Marriage Certificate at a an antiques fair......

An easy read with a few conclusions as to the questions asked but did find there was some questions not answered.....

Would certainly recommend this book, especially to those who know alot about the subject itself

Researching:
#Be Kind

Mersey
Report
2 Apr 2015 22:02

Jack, Charlotte discovers she and Jack share an idealistic approach to law and a mutual attraction, even as they disagree over how to handle the case, at the heart of which is the tale of two brothers in love with the same woman and a crucially important family heirloom. Jenoff interweaves generational narratives: the clockmaker with dreams of taking his wife away from pogroms to safety in America; the rising tide of anti-Semitism; Roger and Hans as young men hoping to save lives amid Nazi atrocities; and Charlotte, the daughter of a Holocaust survivor, herself entangled with two brothers. loved the more than one twist in this book...that is me read all of her books now and this is one of my favourites

Researching:
#Be Kind

Pammy51
Report
21 Apr 2015 17:35

Well, at last I have got my brain in gear to write my reviews. I must make notes as soon as I finish the book (and remember not to pass the book on before I have finished the review!)

The Pattern of Shadows by Judith Barrow

Well written and very evocative of the era. Some wartime books seem to be filled with explanations about shortages (stockings, lipstick etc.) but this author allows you to work it out yourself. I haven't read any books about German prisoners of war in Britain so I found it interesting, especially as it brought in many aspects of life in the 40's. The love interest between Mary, Frank, a camp guard, (you knew he was a baddy from the start) and Peter, a German doctor, is complicated and builds up a sense of danger as the book progresses. There is a sequel (Changing Patterns) which I shall probably try to read to find out what happens to them all.


The Marriage Certificate by Stephen Molyneux

Like many of the books we seem to read nowadays this book is written in two time lines, the story set in the modern day of Peter, an amateur genealogist, and the story of Rosetta an illegitimate but ambitious Victorian shop girl. Peter buys a marriage certificate from an antique centre and begins a search to find out more about the couple named (and their witness, Rosetta). The book leads us through all the familiar paths of genealogical research, linking in to Rosetta's story. Like Ann, I didn't know much about the details of the Boer war so that part was very interesting. I guessed that there would be a twist in the tail of the story but the ending seemed rather rushed and I wanted a few more details about how Rose managed her change of identity.
I've been reading the Jefferson Tayte genealogical mysteries by Steve Robinson but they always contain a murder (or two or three!) so it was good to read a 'non-violent' book.