Find Ancestors
Welcome to the Genes Reunited community boards!
The Genes Reunited community is made up of millions of people with similar interests. Discover your family history and make life long friends along the way.
You will find a close knit but welcoming group of keen genealogists all prepared to offer advice and help to new members.
And it's not all serious business. The boards are often a place to relax and be entertained by all kinds of subjects.
The Genes community will go out of their way to help you, so don't be shy about asking for help.
Quick Search
Single word search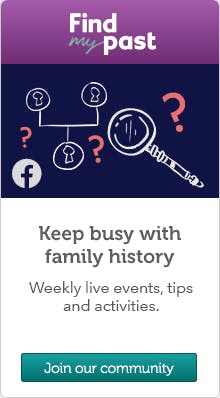 Icons
New posts
No new posts
Thread closed
Stickied, new posts
Stickied, no new posts
Thomas Pointer born about 1795
Profile
Posted by
Options
Post Date

Julie
Report
29 Apr 2020 15:04

I'm trying to establish what happened to Thomas Pointer. He was baptised at Prestwold Leics on 5 Mar 1795. I found an 1851 census entry in St Martins in the Field Middlesex for a Thomas Pointer born Leicestershire - no exact location given

Thomas Pointer Head Married Male 54 1797 Waterman Leicestershire
Mary Pointer Wife Married Female 54 1797 Nurse Radnorshire, Wales
John Pointer Son - Male 11 1840 - Clerkenwell, Middlesex,
Emma Cole Daughter - Female 31 1820 - Marylebone, Middlesex,
William Ginn Grand Son Male 4 1847 - Marylebone, Middlesex,
Edward Dent Nurse Child Male 1 1850 - Finsbury, Middlesex,

This is the only census entry for 1851 for that name and that county as birthplace.
I believe I have the family on the 1841 census on New Ivy St in Shoreditch.
I also have a marriage for Emma Pointer to Robert Cole with her address as Ivy St in 1844. Hence my conculsion that it's the same family. Thomas is described as a cab proprietor on the marriage reg scan. I also have a baptism for son John in 1840 describing him as a cabman living at Ray St Clerkenwell at St James Clerkenwell.
I have a marriage for a Thomas Pointer to Mary Maddy on 17 Sep 1817 at St Georges Hanover Square that may relate.
I am struggling to find any later census entries, death or burial for Thomas, or to find a firm link to him being "my" Thomas Pointer born in Prestwold.
Can anyone help?



ErikaH
Report
29 Apr 2020 15:12

How did you work back to him?

You can't have settled on the 1795 baptism without a good reason

Julie
Report
29 Apr 2020 15:43

Hi, not clear what exactly you are asking. I have his baptism, along with several other for the same parents at Prestwold. I then looked for what happened to him in later life. I could find no marriage, burial or census data for him in the East Midlands. One of my searches was for Thomas Pointer (or variants) born in Leicestershire on the 1851 census, the one I refer to above is the only entry that fits those criteria. What I m now seeking to do is find something to link that Thomas Pointer with my baptism in Prestwold. I should perhaps add that I have traced several of his siblings, who didn't stay in Leicestershire, but didn't range quite as far away as London.

ErikaH
Report
29 Apr 2020 17:40

What I am asking is if you don't know what happened to him you can say he's related to you. The only way to research FH accurately is to work backwards.

Are you saying that the man in 1851 is definitely a proven relative of yours?

Just trying to ensure that you/we don't look for info about the wrong man

Julie
Report
29 Apr 2020 20:03

No, I am saying that Thomas Pointer born in Prestwold is a proven relative, but I don't know what happened to him after his baptism. The 1851 census is the only trace I can find of a Thomas Pointer born in Leicestershire around the time. I would add that I have found no other baptism for a person of that name in Leicestershire around the same time. WhatI am trying to do is find a connection, other than just reference to Leics on the census, to support that the Thomas in London is the same Thomas as was born in Prestwold.

Apologies for being a bit slow in responding but I've been on the phone a bit due to my Mum having a fall.

ErikaH
Report
29 Apr 2020 20:32

No rush, Julie. Hope your mum will be OK

Sorry if I'm missing something, but if you don't know what happened to Thomas after his baptism, what leads you to conclude that he is your relative?

SylviaInCanada
Report
29 Apr 2020 20:36

Julie ................

is he your direct relative, or a sibling of someone who is your direct ancestor, and you are now trying to see what happened to the siblings?

in other words, is it his parents that you have traced back to?

Researching:
My Dad, a studio photograph taken in 1927/1928, and given to my mother before they got engaged in 1928 ............................................................ To help us and to get better results, please post as much detail as you can, especially name, date(s) and place. Also say what you already know.

Julie
Report
29 Apr 2020 21:15

Thomas's father Henry Pointer and his mother Sarah Crofts or Crafts are my 5x GGrandparents, his sister Sarah is my 4x GGrandmother. I am trying to trace what happened to all of the siblings, as I'm in the process of doing a family history book starting with my paternal grandmother. The youngerchildren were all born at Prestwold, although the couple started their married life in nearby Long Whatton, where Henry was born. Sarah came from Barkby in Leicestershire, which is a village next door to where I have lived since 1981, having migrated from Lincolnshire. It's only very recently that I had roots so near to where I live.

SylviaInCanada
Report
29 Apr 2020 21:24

Thanks .............

that clarifies what Erica was asking you, and the reason why you are tracing him from birth to death.

I've done quite a lot of sibling traces though I had not originally intended to do that, and some a lot further back than you have gone.

The following are some of the hints I've picked up on where you have to look.

Have you looked at Freebmd or the GRO Index to see if you can find his death?

Have you looked for marriages of the children, to see if you can find a Parish Register for the marriage(s) to see if there was any indication of whether he was alive or dead? Any sign of his wife in a later census?

Cab driver to waterman seems a stretch, though not too much. Have you checked for the baptisms of all his children to see when he might have changed?

Researching:
My Dad, a studio photograph taken in 1927/1928, and given to my mother before they got engaged in 1928 ............................................................ To help us and to get better results, please post as much detail as you can, especially name, date(s) and place. Also say what you already know.

malyon
Report
29 Apr 2020 21:35

Thomas Pointer
England and Wales Census, 1841
Tools

Name:
Thomas Pointer
Event Type:
Census
Event Date:
1841
Event Place:
St Marylebone, Middlesex, England, United Kingdom
Event Place (Original):
St Marylebone, Middlesex, England
County:
Middlesex
Parish:
St Marylebone
Registration District:
St Marylebone
Residence Note:
Carburton Street
Gender:
Male
Age:
40
Age (Original):
40
Birth Year (Estimated):
1797-1801
Page Number:
37
Registration Number:
HO107
Piece/Folio:
675/22
Affiliate Record Type:
Institution
Affiliate Image Identifier:
GBC/1841/0675/0085&parentid=GBC/1841/0007162996
Household Role Sex Age Birthplace
Caroline Pointer Female 13 Middlesex
Alexander Ansell Male 15
Thomas Smith Male 65
William Gardner Male 40 Middlesex
Hannah Druet Female 45 Middlesex
Joseph Vardon Male 25
Elizabeth Vardon Female 25 Middlesex
Edwin Vardon Male 0 Middlesex
Thomas Pointer Male 40
Caroline Pointer Female 40 Middlesex
William Pointer Male 15 Middlese

malyon
Report
29 Apr 2020 21:41

Deaths Jun 1866 (>99%)
POINTER Thomas 71 Thanet 2a 460

Julie
Report
29 Apr 2020 22:21

malyon, there is another Thomas Pointer on census data 1841, 51 and 61 at Birchington, Thanet, Kent, birth year 1795 to whom the Thanet death regn relates.
The 1841 census you quote is not one I'm referring to, that has the same wife Mary as in 1851 and has John aged 1 (aged 11 in 1851). The GRO index for John confirms MMN Maddy, so the marriage I found does relate.

sylviaincanada, yes, I've done all of the things you suggest without finding any indication of when he might have died or finding wife Mary on a later census. I haven't been able to find a marriage for John Pointer, the youngest child. I'm not confident I've found all children, most will have been born before 1837, John seems to have been a late arrival.

Julie
Report
29 Apr 2020 23:02

Extra piece of info I've just found - I'd forgotten that FMP has Westminster data. I've found a scan of John Pointer's marriage in 1860 when father Thomas appears to still be alive and had change of occupation to livery stall keeper - not entirely unrelated to being a cabman. I've also found an 1861 census for John and wife Pheobe which gives his place of birth as Clerkenwell, so it's the right person.

Julie
Report
29 Apr 2020 23:05

Should have added that paramedics have deemed Mum not to have broken any bones, which would not have been good at 87, and that she doesn't need to go the hospital - even better with covid 19 around.

Julie
Report
30 Apr 2020 10:41

Having done a bit more research, I think the occupation of Thomas in 1860 at his son's marriage should be read as livery stable keeper. That the marriage was in the Westminster district made me home in on that as a possible location for a death for Thomas - although it didn't come up on my earlier search, (nor did it on that done by maylon it seems) there is a possible match in Q1 of 1861, the GRO index age of 74 is a bit out on his birth year, but I've come across deaths further out in reported age than that. There's also a death for a Mary Pointer in the same area in 1857 aged 62. These death regns would explain why I can find no trace of the couple on the 1861 census.
I haven't had cause to do much searching of London records before, does anyone know of any other sources that might help? I'm struggling to think of anything that might give me a more precise place of birth for this Thomas than the Leicestershire on the 1851 census.

alviegal
Report
30 Apr 2020 20:00

Just a slight difference with baptism date Julie. This is correct.

Leicestershire Baptisms


First name(s) Thos
Last name Pointer
Birth year 1796
Baptism year 1796
Baptism date 06 Mar 1796
Baptism place Prestwold
Denomination Anglican
County Leicestershire
Country England
Father's first name(s) Henry
Mother's first name(s) Sarah
Event type Parish Registers

Julie
Report
30 Apr 2020 21:11

Yes, alviegal, having checked the details I've discovered that the transcript date that I captured to my tree is a year out.